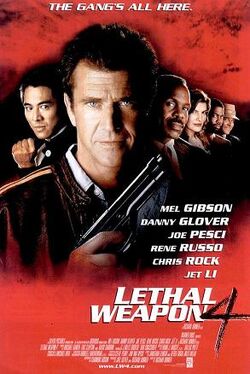 Warner Bros. celebrates its 75th Anniversary that year. The studio has created an new logo for the big screen, animated entirely in computer-generated imagery.
Marvin the Martian celebrates his 50th Birthday.
Production of the first season of The Powerpuff Girls began.
Theatrical releases
Edit
Feature films
Edit
Warner Bros. Pictures
Edit
Castle Rock Entertainment
Edit
New Line Cinema
Edit
Fine Line Features
Edit
HBO Films
Edit
Television
Edit
Theme park happenings
Edit
Home video releases
Edit
VHS releases
Edit
DVD releases
Edit
Direct-to-video releases
Edit
Video games
Edit
Magazines
Edit
TBA
TBA
TBA
TBA
TBA
TBA
TBA
TBA
TBA
TBA
TBA
TBA
TBA
TBA
TBA
TBA
TBA
TBA
TBA
TBA
TBA
TBA
Character debuts
Edit
Ad blocker interference detected!
Wikia is a free-to-use site that makes money from advertising. We have a modified experience for viewers using ad blockers

Wikia is not accessible if you've made further modifications. Remove the custom ad blocker rule(s) and the page will load as expected.