Title Card
A Hick, A Slick, and A Chick
Notes:
Alternate/Working Title:
Series:
Merrie Melodies
Rings/Iris Center Colors:
Production No.:
1073
Reel No.:
1665
Blue Ribbon No.:
Starring
Elmo Mouse with Daisy Lou Mouse and Black Mouse featuring Herman the Cat
Excerpted In:
Footage Reuse from:
Animation Reuse:
Home Video Releases:
Found in Streaming Devices:
Supervision
Uncredited Supervision
Direction:
Uncredited Direction:
Directed by
Arthur Davis
Uncredited Director
Written and Directed by
Uncredited Writer and Director
Co-Director
Uncredited Co-Director
Produced by
Uncredited Producer
Eddie Selzer
Executive Producer
Uncredited Executive Producer
Produced and Directed by
Uncredited Producer and Director
Written, Produced and Directed by
Uncredited Writer, Producer and Director
Screenplay by
Uncredited Screenplay by
Story
Lloyd Turner
William Scott
Uncredited Story
Based on
Written by
Uncredited Writer
Edited by
Uncredited Editors
Supervising Animators
Uncredited Supervising Animators
Animation
J.C. Melendez
Don Williams
Emery Hawkins
Basil Davidovich
Uncredited Animators
Herman Cohen
Assistant Animation
Uncredited Assistant Animation
Camera operator
Uncredited Camera operator
Designs
Uncredited Designs
Character Designs
Uncredited Character Designs
Layouts and Designs
Uncredited Layouts and Designs
Layouts
Don Smith
Uncredited Layouts
Layout Assisstants
Uncredited Layout Assisstants
Backgrounds
Philip DeGuard
Uncredited Backgrounds
Layouts and Backgrounds
Uncredited Layouts and Backgrounds
Backgrounds and Layouts
Uncredited Backgrounds and Layouts
Effects Animation
Uncredited Effects Animator
Sound effects
Uncredited Sound effects
Film Editor
Uncredited Film Editor
Treg Brown
Voice Characterizations
Mel Blanc
Uncredited Voice Characterizations
Vocal Effects
Uncredited Vocal Effects
Narrator
Uncredited Narrator
Music
Uncredited Music
Musical Direction
Carl Stalling
Uncredited Musical Director
Musical Score
Uncredited Musical Score
Piano Soloist
Uncredited Piano Soloist
Musical Lyrics for
Orchestration
Uncredited Orchestration
Milt Franklyn
MPAA No.:
12172
Cinematography
Uncredited Cinematography
Production company(s)
Warner Bros. Cartoons
Vitaphone
Distributor
Warner Bros.
Release date(s):
March 13, 1948
Blue Ribbon Re-Release date(s):
Honors:
Running time
Color process
Language
Preceded by
Daffy Duck Slept Here
Followed by
Back Alley Oproar
External links
[Source]

A Hick a Slick and a Chick is a 1948 Merrie Melodies cartoon, in which a mouse named Elmo, who's a bit of a yokel, goes to beautiful Daisy Lou to woo her. However, he finds her with the slick Blackie.
Plot
Elmo (the Hick) gets all slicked up and arrives at his girl's house in the city by hubcap. He catches Blackie (the Slick) kissing Daisy Lou (the Chick), and he starts a competition with Blackie for Daisy's affection.
Elmo brings in a handful of flowers; Blackie brings in a florist's shop full. Elmo plays the jaw harp; Blackie plays a piano concerto. Blackie then punches Elmo across the street. Blackie brings Daisy a mink coat, but Elmo says he'll bring back ermine. Elmo accidentally gets drunk, and spots a cat called Herman.
They fight, and Elmo knocks him out. Elmo presents Daisy with an ermine coat, and Blackie wonders where he got ermine. The cat says, "Don't get nosy, Junior!" in a Jimmy Durante voice, and turns to show the coat-shaped cutout on his rear end. The cartoon irises out in a coat shape.
Gallery
Lobby Cards
Screencaps
Trivia
Herman bears a close resemblance to Sylvester the Cat, albeit with red fur in place of Sylvester's black fur, and a black nose in place of Sylvester's red nose. Also, Herman has a different voice.
v - e - d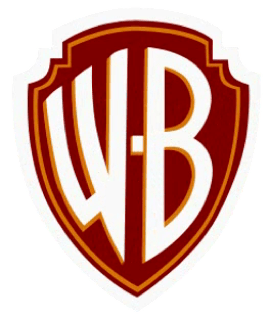 Media
Shorts (1929-1939):
Shorts (1940-1949):
Shorts (1950-1959):
Shorts (1960-1969):

v - e - d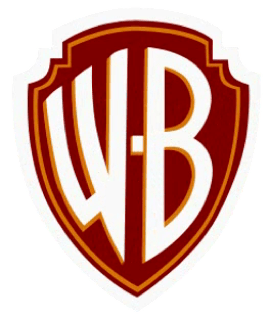 Media
Shorts (1929-1939):
Shorts (1940-1949):
Shorts (1950-1959):
Shorts (1960-1969):