Title Card
A Kiddies Kitty
Notes:
Alternate/Working Title:
Series:
Merrie Melodies (Blue Ribbon)
Rings/Iris Center Colors:
Production No.:
Reel No.:
2501
Blue Ribbon No.:
Starring
Sylvester and Hector the Bulldog
Excerpted In:
Footage Reuse from:
Animation Reuse:
Home Video Releases:
Found in Streaming Devices:
Supervision
Uncredited Supervision
Direction:
Uncredited Direction:
Directed by
Friz Freleng (Credited as I. Freleng)
Uncredited Director
Written and Directed by
Uncredited Writer and Director
Co-Director
Uncredited Co-Director
Produced by
Uncredited Producer
Executive Producer
Uncredited Executive Producer
Produced and Directed by
Uncredited Producer and Director
Written, Produced and Directed by
Uncredited Writer, Producer and Director
Screenplay by
Uncredited Screenplay by
Story
Warren Foster
Uncredited Story
Based on
Written by
Uncredited Writer
Edited by
Uncredited Editors
Supervising Animators
Uncredited Supervising Animators
Animation
Arthur Davis
Gerry Chiniquy
Ted Bonnicksen
Uncredited Animators
Assistant Animation
Uncredited Assistant Animation
Camera operator
Uncredited Camera operator
Designs
Uncredited Designs
Character Designs
Uncredited Character Designs
Layouts and Designs
Uncredited Layouts and Designs
Layouts
Hawley Pratt
Uncredited Layouts
Layout Assisstants
Uncredited Layout Assisstants
Backgrounds
Irv Wyner
Uncredited Backgrounds
Layouts and Backgrounds
Uncredited Layouts and Backgrounds
Backgrounds and Layouts
Uncredited Backgrounds and Layouts
Effects Animation
Uncredited Effects Animator
Sound effects
Uncredited Sound effects
Film Editor
Treg Brown (uncredited)
Uncredited Film Editor
Voice Characterizations
Uncredited Voice Characterizations
Lucille Bliss
Sara Berner
Vocal Effects
Mel Blanc (uncredited)
Uncredited Vocal Effects
Narrator
Uncredited Narrator
Music
Milt Franklyn
Uncredited Music
Musical Direction
Uncredited Musical Director
Musical Score
Uncredited Musical Score
Piano Soloist
Uncredited Piano Soloist
Musical Lyrics for
Orchestration
Uncredited Orchestration
MPAA No.:
16887
Cinematography
Uncredited Cinematography
Production company(s)
Distributor
Release date(s):
Blue Ribbon Re-Release date(s):
Honors:
Running time
Color process
Language
Preceded by
Jumpin' Jupiter
Followed by
Hyde and Hare
External links
[Source]

A Kiddies Kitty is a 1955 Merrie Melodies cartoon directed by Friz Freleng and written by Warren Foster. Sara Berner voices Suzanne's Mom, Mel Blanc voices Sylvester, TV Announcer and Hector the Bulldog, and Lucille Bliss voices Suzanne.
Hoping to escape a bulldog, Sylvester willingly lets himself be adopted by a girl. Much to his surprise the girl is worse than a bulldog, because despite it being out of love, Suzanne knows nothing about proper pet care. She bathes him in a washing machine, gives him sardines and liver made out of mud, puts him in the refrigerator so her mother doesn't find out about him, then takes him out with an electric blanket that overheats, and blows facial fur off him with a rocket. At the end of all of it, Sylvester thinks he'd be better off with the bulldog.
This was the last Sylvester cartoon to be reissued as a "Blue Ribbon" as it was reissued on August 15, 1964.[1] The Vitaphone release "title card" and "rings" also serve as the ending, replacing the 1955-56 green rings.
Censorship
Edit
When this cartoon aired on The WB, the scene in which Sylvester is thrown into a washing machine by Suzanne and comes out of the machine as a big ball of fur is cut. A similar scene from A Waggily Tale is also cut when shown on the same channel.[2]
References
Edit
v - e - d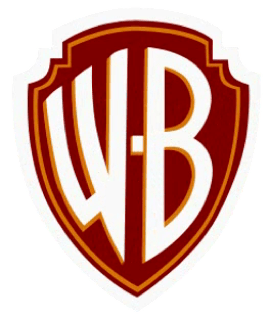 Media
Shorts (1929-1939):
Shorts (1940-1949):
Shorts (1950-1959):
Shorts (1960-1969):

Ad blocker interference detected!
Wikia is a free-to-use site that makes money from advertising. We have a modified experience for viewers using ad blockers

Wikia is not accessible if you've made further modifications. Remove the custom ad blocker rule(s) and the page will load as expected.