Title Card
A Message to Gracias
Notes:
Alternate/Working Title:
Series:
Looney Tunes
Rings/Iris Center Colors:
Production No.:
1652
Reel No.:
3145
Blue Ribbon No.:
Starring
Speedy Gonzales with Sylvester
Excerpted In:
Footage Reuse from:
Animation Reuse:
Home Video Releases:
Found in Streaming Devices:
Supervision
Uncredited Supervision
Direction:
Uncredited Direction:
Directed by
Robert McKimson
Uncredited Director
Written and Directed by
Uncredited Writer and Director
Co-Director
Uncredited Co-Director
Produced by
Uncredited Producer
Executive Producer
Uncredited Executive Producer
Produced and Directed by
Uncredited Producer and Director
Written, Produced and Directed by
Uncredited Writer, Producer and Director
Screenplay by
Uncredited Screenplay by
Story
John Dunn
Uncredited Story
Based on
Written by
Uncredited Writer
Edited by
Uncredited Editors
Supervising Animators
Uncredited Supervising Animators
Animation
George Grandpré
Ted Bonnicksen
Warren Batchelder
Uncredited Animators
Assistant Animation
Uncredited Assistant Animation
Camera operator
Uncredited Camera operator
Designs
Uncredited Designs
Character Designs
Uncredited Character Designs
Layouts and Designs
Uncredited Layouts and Designs
Layouts
Uncredited Layouts
Layout Assisstants
Uncredited Layout Assisstants
Backgrounds
Uncredited Backgrounds
Layouts and Backgrounds
Robert Gribbroek
Uncredited Layouts and Backgrounds
Backgrounds and Layouts
Uncredited Backgrounds and Layouts
Effects Animation
Harry Love
Uncredited Effects Animator
Sound effects
Uncredited Sound effects
Film Editor
Treg Brown
Uncredited Film Editor
Voice Characterizations
Mel Blanc
Roger Green
Uncredited Voice Characterizations
Vocal Effects
Uncredited Vocal Effects
Narrator
Uncredited Narrator
Music
Bill Lava
Uncredited Music
Musical Direction
Uncredited Musical Director
Musical Score
Uncredited Musical Score
Piano Soloist
Uncredited Piano Soloist
Musical Lyrics for
Orchestration
Uncredited Orchestration
MPAA No.:
20162
Cinematography
Uncredited Cinematography
Production company(s)
Distributor
Release date(s):
February 8, 1964
Blue Ribbon Re-Release date(s):
Honors:
Running time
Color process
Language
Preceded by
"Dumb Patrol" (1964)
Followed by
"Bartholomew versus the Wheel"
External links
[Source]

A Message to Gracias is a 1964 Looney Tunes cartoon.
The title and plot are a reference to the essay Message to Garcia.
The plot of this cartoon involves Mexican Revolutionary mice. Numerous attempts to deliver a message to General Gracias fail when every messenger is caught by Sylvester. Desperate, Speedy Gonzales is used to deliver the message. After overcoming several of Sylvester's attempts to thwart him, Speedy delivers the important message to the general only for it to turn out to be "Happy Birthday". He promptly cuts the "pussy gato" out of his bonds and lets him chase off Gracias and his consort.
v - e - d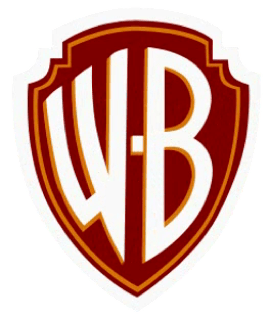 Media
Shorts (1929-1939):
Shorts (1940-1949):
Shorts (1950-1959):
Shorts (1960-1969):

Ad blocker interference detected!
Wikia is a free-to-use site that makes money from advertising. We have a modified experience for viewers using ad blockers

Wikia is not accessible if you've made further modifications. Remove the custom ad blocker rule(s) and the page will load as expected.