Title Card
A Street Cat Named Sylvester
Notes:
Alternate/Working Title:
Series:
Looney Tunes
Rings/Iris Center Colors:
Production No.:
1272
Reel No.:
Blue Ribbon No.:
Starring
Tweety and Sylvester with Granny and Hector the Bulldog
Excerpted In:
Tweet Dreams
Footage Reuse from:
Animation Reuse:
Home Video Releases:
Found in Streaming Devices:
Supervision
Uncredited Supervision
Direction:
Uncredited Direction:
Directed by
Friz Freleng (Credited as I. Freleng)
Uncredited Director
Written and Directed by
Uncredited Writer and Director
Co-Director
Uncredited Co-Director
Produced by
Uncredited Producer
Executive Producer
Uncredited Executive Producer
Produced and Directed by
Uncredited Producer and Director
Written, Produced and Directed by
Uncredited Writer, Producer and Director
Screenplay by
Uncredited Screenplay by
Story
Warren Foster
Uncredited Story
Based on
Written by
Uncredited Writer
Edited by
Uncredited Editors
Supervising Animators
Uncredited Supervising Animators
Animation
Virgil Ross
Arthur Davis
Manuel Perez
Ken Champin
Uncredited Animators
Assistant Animation
Uncredited Assistant Animation
Camera operator
Uncredited Camera operator
Designs
Uncredited Designs
Character Designs
Uncredited Character Designs
Layouts and Designs
Uncredited Layouts and Designs
Layouts
Hawley Pratt
Uncredited Layouts
Layout Assisstants
Uncredited Layout Assisstants
Backgrounds
Irv Wyner
Uncredited Backgrounds
Layouts and Backgrounds
Uncredited Layouts and Backgrounds
Backgrounds and Layouts
Uncredited Backgrounds and Layouts
Effects Animation
Uncredited Effects Animator
Sound effects
Uncredited Sound effects
Film Editor
Uncredited Film Editor
Treg Brown
Voice Characterizations
Mel Blanc
Uncredited Voice Characterizations
Bea Benaderet
Vocal Effects
Uncredited Vocal Effects
Narrator
Uncredited Narrator
Music
Uncredited Music
Musical Direction
Carl Stalling
Uncredited Musical Director
Musical Score
Uncredited Musical Score
Piano Soloist
Uncredited Piano Soloist
Musical Lyrics for
Orchestration
Uncredited Orchestration
MPAA No.:
15467
Cinematography
Uncredited Cinematography
Production company(s)
Distributor
Release date(s):
September 5, 1953
Blue Ribbon Re-Release date(s):
Honors:
Running time
Color process
Language
Preceded by
Cat-Tails for Two
Followed by
Zipping Along
External links
[Source]

A Street Cat Named Sylvester is a 1953 Looney Tunes short featuring Sylvester and Tweety.
The title is a play on A Streetcar Named Desire, a play later made into a film.
Tweety stumbles into Sylvester's house looking for shelter and Sylvester hesitates if he saw a tweety bird in the same manner Tweety wonders if he saw a 'Putty Cat'. Sylvester snatches him inside but has to hide Tweety in a vase covered by books, when Granny appears. While an injured Hector remains bedridden, Sylvester causes whatever diversion he can to stop Granny from spotting Tweety, making Granny give multiple doses of medicine to Hector. When Hector gets in Sylvester's way from eating Tweety, Sylvester injures himself. Tweety spikes Hector's medicine resulting in Sylvester ingesting the disgusting stuff.
Censorship
Edit
The part near the end where Tweety mixes different medicines into Sylvester's remedy bottle was edited on ABC.
On Nickelodeon, Tweety's line about how Sylvester will "weally be in a pwedicament when dat medicine starts to work" was edited, making the cartoon end on Tweety laughing as Sylvester coughs and gags from the ill-tasting medicine (though the part where Tweety actually mixes the different medicines in the remedy bottle was left intact).
When Granny returns to her knitting, there is a split second where her entire torso area disappears.
v - e - d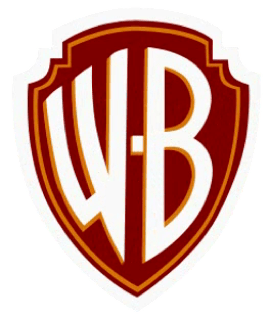 Media
Shorts (1929-1939):
Shorts (1940-1949):
Shorts (1950-1959):
Shorts (1960-1969):

Ad blocker interference detected!
Wikia is a free-to-use site that makes money from advertising. We have a modified experience for viewers using ad blockers

Wikia is not accessible if you've made further modifications. Remove the custom ad blocker rule(s) and the page will load as expected.