Amblin Entertainment is an American film and television production company founded by director and producer Steven Spielberg and film producers Kathleen Kennedy and Frank Marshall in 1981. The company's headquarters are located on the backlot of Universal Studios in Universal City, California.
List of Productions
Edit
Title
Release Date
U.S Distributor
International Distributor
Production Companies
Gremlins
June 8, 1984
Warner Bros.
Fandango
January 25, 1985
The Goonies
June 7, 1985
The Color Purple
December 18, 1985
Warner Bros.
Innerspace
July 1, 1987
Warner Bros.
The Guber-Peters Company
Empire of the Sun
December 9, 1987
Joe Versus the Volcano
March 9, 1990
Warner Bros.
Gremlins 2: The New Batch
June 15, 1990
Warner Bros.
Little Giants
October 14, 1994
Warner Bros.
The Bridges of Madison County
June 2, 1995
Warner Bros.
Malpaso Productions
Twister
May 17, 1996
Warner Bros.
Universal Pictures
Constant c Productions
A.I. Artificial Intelligence
June 29, 2001
Universal Pictures/DreamWorks
Warner Bros.
Stanley Kubrick Productions
Flags of Our Fathers
October 20, 2006
Warner Bros.
DreamWorks
Malpaso Productions
Letters from Iwo Jima
December 20, 2006
Hereafter
October 22, 2010
Malpaso Productions
The Kennedy/Marshall Company
Ready Player One
March 30, 2018
Warner Bros.
Reliance Entertainment
Village Roadshow Pictures
De Line Pictures
Farah Films & Management
Direct-to-video
Edit
v - e - d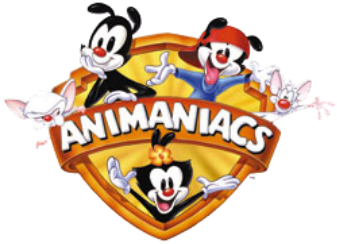 Pinky and the Brain Characters
Pinky, Elmyra & the Brain Characters
Pinky and the Brain Episodes
Pinky, Elmyra & the Brain Episodes
v - e - d

Tiny Toon Adventures Episodes
The Plucky Duck Show Episodes
Pinky, Elmyra & the Brain Episodes
Ad blocker interference detected!
Wikia is a free-to-use site that makes money from advertising. We have a modified experience for viewers using ad blockers

Wikia is not accessible if you've made further modifications. Remove the custom ad blocker rule(s) and the page will load as expected.