Title Card
Birds of a Father
Notes:
Alternate/Working Title:
Series:
Looney Tunes
Rings/Iris Center Colors:
Production No.:
Reel No.:
Blue Ribbon No.:
Starring
Sylvester and Sylvester Junior
Excerpted In:
Footage Reuse from:
Animation Reuse:
Home Video Releases:
Found in Streaming Devices:
Supervision
Uncredited Supervision
Direction:
Uncredited Direction:
Directed by
Robert McKimson
Uncredited Director
Written and Directed by
Uncredited Writer and Director
Co-Director
Uncredited Co-Director
Produced by
David H. DePatie
Uncredited Producer
Executive Producer
Uncredited Executive Producer
Produced and Directed by
Uncredited Producer and Director
Written, Produced and Directed by
Uncredited Writer, Producer and Director
Screenplay by
Uncredited Screenplay by
Story
Dave Detiege
Uncredited Story
Based on
Written by
Uncredited Writer
Edited by
Uncredited Editors
Supervising Animators
Uncredited Supervising Animators
Animation
Warren Batchelder
Ted Bonnicksen
George Grandpré
Uncredited Animators
Assistant Animation
Uncredited Assistant Animation
Camera operator
Uncredited Camera operator
Designs
Uncredited Designs
Character Designs
Uncredited Character Designs
Layouts and Designs
Uncredited Layouts and Designs
Layouts
Robert Gribbroek
Uncredited Layouts
Layout Assisstants
Uncredited Layout Assisstants
Backgrounds
William Butler
Uncredited Backgrounds
Layouts and Backgrounds
Uncredited Layouts and Backgrounds
Backgrounds and Layouts
Uncredited Backgrounds and Layouts
Effects Animation
Treg Brown
Uncredited Effects Animator
Sound effects
Uncredited Sound effects
Film Editor
Uncredited Film Editor
Voice Characterizations
Mel Blanc
Uncredited Voice Characterizations
Vocal Effects
Mel Blanc
Uncredited Vocal Effects
Narrator
Uncredited Narrator
Music
Milt Franklyn
Uncredited Music
Musical Direction
Uncredited Musical Director
Musical Score
Uncredited Musical Score
Piano Soloist
Uncredited Piano Soloist
Musical Lyrics for
Orchestration
Uncredited Orchestration
MPAA No.:
Cinematography
Uncredited Cinematography
Production company(s)
Warner Bros. Cartoons
Vitagraph Studios
DePatie-Freleng Enterprises
Distributor
Warner Bros.
Release date(s):
Blue Ribbon Re-Release date(s):
Honors:
Running time
Color process
Technicolor
Language
English
Preceded by
Strangled Eggs
Followed by
D' Fightin' Ones
External links
[Source]

Birds of a Father is a 1961 Looney Tunes cartoon directed by Robert McKimson.
Sylvester isn't pleased when his son Junior brings home his newest friend, a bird named Spike. Sylvester decides to take his son bird hunting in order to teach him a thing or two about feline instinct. While there, Sylvester fires at a badminton bird and the bird hits him back. He is then blown up when he sends a model plane after Spike and is shot by a plane that is going out of control. Forcing him to take refuge in a store shed, with just so happens to have explosives inside it.
Lobby CardsEdit
ScreencapsEdit
Availability
Edit
v - e - d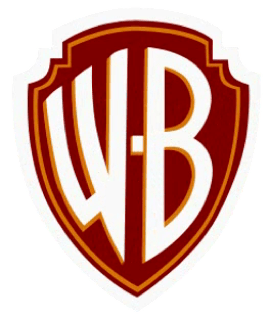 Media
Shorts (1929-1939):
Shorts (1940-1949):
Shorts (1950-1959):
Shorts (1960-1969):

Ad blocker interference detected!
Wikia is a free-to-use site that makes money from advertising. We have a modified experience for viewers using ad blockers

Wikia is not accessible if you've made further modifications. Remove the custom ad blocker rule(s) and the page will load as expected.