Duke the Squirrel
Background information
Feature films
Short films
Television programs
Animaniacs
Video games
Park attractions
Portrayed by
Portrayed by
Animators
Voice
Performance model
Designer
Inspiration
Honors and awards
Character information
Full name
Other names
Personality
arrogant, violent, cruel,
Appearance
Obese brown squirrel, black biker jacket, red baseball cap
Occupation
Alignment
Bad, later Good
Affiliations
Nationality
Birthday
Goal
Home
Relatives
Pets
Allies
Minions
Enemies
Skippy Squirrel (formerly)
Likes
Dislikes
Powers and abilities
Possessions
Weapons
Fate
Helps Skippy and Slappy with the new educational and nonviolent problem solver.
Quote
[Source]
Duke The Squirrel Bully is a minor antagonist who picks on Skippy Squirrel. He was voiced by Corey Burton.
Appearances
Edit
Skippy attempts to use non violent solutions advice from his school counselor to deal with Duke instead of his Aunt's brand of exaggerated cartoon violence due to them being under watch by the FTA. Skippy attempts to ignore him, share with him, and be friends but none of it works and end with Duke beating him up. Skippy finally uses his Aunt's methods and using the non-violent advice again. Duke is shown the error of his ways by being dropped up and down with a giant magnet, blown up with a TNT booby-trapped radio, and sent up in the air with a rocket that explodes into a fireworks show. Duke finally reforms and starts wears a schoolboy outfit and thanks Skippy and Slappy for showing him the error of his ways and helps together her new educational and nonviolent problem solver.
v - e - d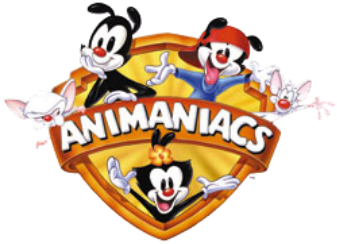 Pinky and the Brain Characters
Pinky, Elmyra & the Brain Characters
Pinky and the Brain Episodes
Pinky, Elmyra & the Brain Episodes
Ad blocker interference detected!
Wikia is a free-to-use site that makes money from advertising. We have a modified experience for viewers using ad blockers

Wikia is not accessible if you've made further modifications. Remove the custom ad blocker rule(s) and the page will load as expected.