Grandpa Joe is the tritagonist of the novel Charlie and the Chocolate Factory and its 1971 and 2005 film adaptations. He is Charlie's paternal grandfather who accompanies his grandson to Willy Wonka's chocolate factory.
Personality
Edit
Physical Appearance
Edit
Appearances
Edit
Live-action productions
Edit
Animated productions
Edit
Other appearances
Edit
Relationships
Edit
v - e - d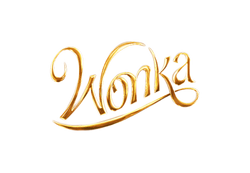 Songs/Music/Soundtrack
1971 film: Main Title • The Candy Man Can • Cheer Up, Charlie • (I've Got A) Golden Ticket • Pure Imagination • Oompa Loompa (Augustus) • The Wondrous Boat Ride/The Rowing Song • Oompa Loompa (Violet) • I Want It Now! • Oompa Loompa (Veruca) • Ach, so fromm (alternately titled "M'appari", from Martha) • Oompa Loompa (Mike)


2005 film: Wonka's Welcome Song • Augustus Gloop • Violet Beauregarde • Veruca Salt • Mike Teavee • Main Title • Wonka's First Shop • The Indian Palace • Wheels in Motion • Charlie's Birthday Bar • The Golden Ticket/Factory • Chocolate Explorers • Loompa Land • The Boat Arrives • The River Cruise • First Candy • Up and Out • The River Cruise, Pt. 2 • Charlie Declines • Finale • End Credits Suite
Ad blocker interference detected!
Wikia is a free-to-use site that makes money from advertising. We have a modified experience for viewers using ad blockers

Wikia is not accessible if you've made further modifications. Remove the custom ad blocker rule(s) and the page will load as expected.