Title Card
Louvre, Come Back to Me!
Notes:
Alternate/Working Title:
Series:
Looney Tunes
Rings/Iris Center Colors:
Production No.:
1572
Reel No.:
3072
Blue Ribbon No.:
Starring
Pepé Le Pew and Penelope Pussycat (as Felice)
Excerpted In:
Daffy Duck's Fantastic Island
Footage Reuse from:
Animation Reuse:
Home Video Releases:
Found in Streaming Devices:
Supervision
Uncredited Supervision
Direction:
Uncredited Direction:
Directed by
Chuck Jones
Uncredited Director
Written and Directed by
Uncredited Writer and Director
Co-Director
Maurice Noble
Uncredited Co-Director
Produced by
Uncredited Producer
Executive Producer
Uncredited Executive Producer
Produced and Directed by
Uncredited Producer and Director
Written, Produced and Directed by
Uncredited Writer, Producer and Director
Screenplay by
Uncredited Screenplay by
Story
Uncredited Story
Based on
Written by
Uncredited Writer
Edited by
Uncredited Editors
Supervising Animators
Uncredited Supervising Animators
Animation
Richard Thompson
Bob Bransford
Tom Ray
Ken Harris
Uncredited Animators
Assistant Animation
Uncredited Assistant Animation
Camera operator
Uncredited Camera operator
Designs
Uncredited Designs
Character Designs
Uncredited Character Designs
Layouts and Designs
Uncredited Layouts and Designs
Layouts
Uncredited Layouts
Maurice Noble
Layout Assisstants
Uncredited Layout Assisstants
Backgrounds
Philip DeGuard
Tom O'Loughlin
Uncredited Backgrounds
Layouts and Backgrounds
Uncredited Layouts and Backgrounds
Backgrounds and Layouts
Uncredited Backgrounds and Layouts
Effects Animation
Uncredited Effects Animator
Sound effects
Uncredited Sound effects
Film Editor
Treg Brown
Uncredited Film Editor
Voice Characterizations
Mel Blanc
Uncredited Voice Characterizations
Julie Bennett
Vocal Effects
Mel Blanc
Uncredited Vocal Effects
Narrator
Uncredited Narrator
Music
Milt Franklyn
Uncredited Music
Musical Direction
Uncredited Musical Director
Musical Score
Uncredited Musical Score
Piano Soloist
Uncredited Piano Soloist
Musical Lyrics for
Orchestration
Uncredited Orchestration
MPAA No.:
19859
Cinematography
Uncredited Cinematography
Production company(s)
Distributor
Release date(s):
August 18, 1962
Blue Ribbon Re-Release date(s):
Honors:
Running time
Color process
Language
Preceded by
"The Slick Chick"
Followed by
"Honey's Money"
External links
[Source]

Louvre, Come Back to Me! is the final theatrically-released film to star Pepe Le Pew. It was directed by Chuck Jones and released in 1962.
Summary
Pepe Le Pew is in Paris. His smell causes Felice to hit a freshly painted flagpole, which puts a white stripe on her back, and causes Pepe to believe that she is a female skunk. He pursues her into the Louvre art galley, where his scent is so strong that the paintings change their poses to show disgust. Felice's boyfriend Pierre has also come to Louvre and challenges Pepe to a duel over her, but is stopped by Pepe's bad smell.
Usage in compilations
This cartoon was used in Daffy Duck's Fantastic Island, but was edited for time.
Plot
Gallery
Trivia
Availability
VHS - The Looney Tunes Video Show, Volume 3
Edits
v - e - d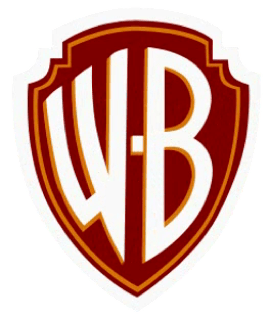 Media
Shorts (1929-1939):
Shorts (1940-1949):
Shorts (1950-1959):
Shorts (1960-1969):