Mel Blanc
Background information
Born
May 30, 1908
San Francisco, California, U.S.
Died
July 10, 1989 (aged 81)
Los Angeles, California, U.S.
Cause of Death
Heart disease
Emphysema
Nationality
American
Nicknames
"The Man of 1000 Voices"
Occupations
Voice actor
actor
radio comedian
recording artist
Years active
1927–1989
Spouse
Estelle Rosenbaum (m. 1933–1989; his death)
Partner
Children
Noel Blanc
[Source]

Melvin Jerome "Mel" Blanc (May 30, 1908 – July 10, 1989) was an American voice actor, actor, radio comedian, and recording artist. He began his 60-plus-year career performing in radio, but he is best remembered for his work as the voices of Bugs Bunny, Daffy Duck, Porky Pig, Tweety Bird, Sylvester the Cat, Yosemite Sam, Foghorn Leghorn, Marvin the Martian, Pepé Le Pew, Speedy Gonzales, Wile E. Coyote, Road Runner, the Tasmanian Devil, and many of the other characters from the Looney Tunes and Merrie Melodies theatrical cartoons during the golden age of American animation. He was, in fact, the voice for all of the major Warner Bros. cartoon characters except for Elmer Fudd, whose voice was provided by radio actor Arthur Q. Bryan (although Blanc later voiced Fudd, as well, after Bryan's death).
He later worked for Hanna-Barbera's television cartoons, most notably as the voices of Barney Rubble on The Flintstones and Mr. Spacely on The Jetsons. Blanc was also the original voice of Woody Woodpecker for Universal Pictures, and provided vocal effects for the "Tom and Jerry" cartoons directed by Chuck Jones for MGM. Furthermore, during the golden age of radio, Blanc was a frequent performer on the radio programs of famous comedians from the era, including Jack Benny, The Abbott and Costello Show, Burns and Allen, and Judy Canova.
Having earned the nickname "The Man of a Thousand Voices", Blanc is regarded as one of the most influential people in the voice-acting industry.
v - e - d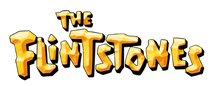 Episodes
The Flintstones Season 1:
The Flintstones Season 2:
The Flintstones Season 3:
The Flintstones Season 4:
The Flintstones Season 5:
The Flintstones Season 6:
v - e - d

ABC Afterschool Specials
Last of the Curlews | The Runaways | Cyrano | Great Comedy Concert
Live-action TV movies and specials
Jack and the Beanstalk | Hardcase | Shootout in a One-Dog Town | The Gathering | The Beasts Are on the Streets | Kiss Meets the Phantom of the Park | Legends of the Superheroes | Belle Starr | Deadline
The Greatest Adventure: Stories from the Bible and Timeless Tales from Hallmark
The Greatest Adventure: Stories from the Bible (The Creation / Noah's Ark / Joseph and His Brothers / Moses / Joshua and the Battle of Jericho / Samson and Delilah / David and Goliath / Jonah / Daniel and the Lions' Den / Queen Esther / The Nativity / The Miracles of Jesus / The Easter Story) | Timeless Tales from Hallmark
Cinematic Universe
S.C.O.O.B. | TBA | Untitled film
v - e - d

Guest/Crossovers characters
Ad blocker interference detected!
Wikia is a free-to-use site that makes money from advertising. We have a modified experience for viewers using ad blockers

Wikia is not accessible if you've made further modifications. Remove the custom ad blocker rule(s) and the page will load as expected.