Pinky and the Brain
Genre
Comedy
Format
2D animation drawing
Created by
Tom Ruegger
Directed by
Creative director
Starring
Voices of
Maurice LaMarche
Rob Paulsen
Composer(s)
Richard Stone
Steve Bernstein
Julie Bernstein
Gordon Goodwin
Carl Johnson
Opening theme
"Pinky and the Brain" performed by Jess Harnell, Dorian Harewood, Jim Cummings and

Rob Paulsen

Number of seasons
4
Number of episodes
65 (List of episodes)
Production
Executive producer(s)
Steven Spielberg
Producer(s)
Tom Ruegger (Senior producer)
Barbara J. Gerard (Associate Producer)
Liz Holzman
Charles M. Howell IV.
Peter Hastings
Rusty Mills
Running time
7, 11, or 22 min (depending on the episode)
Production company(s)
Warner Bros. Television Animation
Amblin Television
Distributor
Warner Bros. Television
Broadcast
Original channel
The WB
Kids' WB
Picture format
SD: 4:3 (broadcast/DVD release)
HD: 16:9 (streaming)
Audio format
Dolby Digital
Original run
September 9, 1995 – November 14, 1998
External links
[Source]
Pinky and the Brain is an American animated television series. It was the first animated television series to be presented in Dolby Surround and the fourth collaboration of Steven Spielberg with his production company, Amblin Television, and produced by Warner Bros. Animation. The characters first appeared in 1993 as a recurring segment on Animaniacs. It was later picked up as a series due to its popularity, with 65 episodes produced. Later, they appeared in the series, Steven Spielberg Presents Pinky, Elmyra & the Brain.
Pinky and Brain are genetically enhanced laboratory mice who reside in a cage in the Acme Labs research facility. Brain is self-centered and scheming; Pinky is good-natured but feebleminded. In each episode, Brain devises a new plan to take over the world which ultimately ends in failure: usually due to Pinky's idiocy, the impossibility of Brain's plan, Brain's own arrogance, or just circumstances beyond their control. In common with many other Animaniacs shorts, many episodes are in some way a parody of something else, usually a film or novel.
Background
Edit
Characters
Edit
Other recurring characters
Edit
Creation and inspiration
Edit
Production
Edit
Merchandise
Edit
References
Edit
External Links
Edit
v - e - d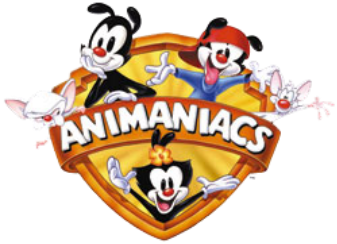 Pinky and the Brain Characters
Pinky, Elmyra & the Brain Characters
Pinky and the Brain Episodes
Pinky, Elmyra & the Brain Episodes
Ad blocker interference detected!
Wikia is a free-to-use site that makes money from advertising. We have a modified experience for viewers using ad blockers

Wikia is not accessible if you've made further modifications. Remove the custom ad blocker rule(s) and the page will load as expected.