Title Card
Stork Naked
Notes:
Alternate/Working Title:
Series:
Merrie Melodies
Rings/Iris Center Colors:
Production No.:
1326
Reel No.:
2457
Blue Ribbon No.:
Starring
Daffy Duck featuring The Drunken Stork
Excerpted In:
The Bugs Bunny Mother's Day Special
Footage Reuse from:
Animation Reuse:
Home Video Releases:
Found in Streaming Devices:
Supervision
Uncredited Supervision
Direction:
Uncredited Direction:
Directed by
Friz Freleng (Credited as I. Freleng)
Uncredited Director
Written and Directed by
Uncredited Writer and Director
Co-Director
Uncredited Co-Director
Produced by
Uncredited Producer
Executive Producer
Uncredited Executive Producer
Produced and Directed by
Uncredited Producer and Director
Written, Produced and Directed by
Uncredited Writer, Producer and Director
Screenplay by
Uncredited Screenplay by
Story
Warren Foster
Uncredited Story
Based on
Written by
Uncredited Writer
Edited by
Uncredited Editors
Supervising Animators
Uncredited Supervising Animators
Animation
Arthur Davis
Virgil Ross
Manuel Perez
Uncredited Animators
Assistant Animation
Uncredited Assistant Animation
Camera operator
Uncredited Camera operator
Designs
Uncredited Designs
Character Designs
Uncredited Character Designs
Layouts and Designs
Uncredited Layouts and Designs
Layouts
Hawley Pratt
Uncredited Layouts
Layout Assisstants
Uncredited Layout Assisstants
Backgrounds
Irv Wyner
Uncredited Backgrounds
Layouts and Backgrounds
Uncredited Layouts and Backgrounds
Backgrounds and Layouts
Uncredited Backgrounds and Layouts
Effects Animation
Uncredited Effects Animator
Sound effects
Uncredited Sound effects
Film Editor
Treg Brown (uncredited)
Uncredited Film Editor
Voice Characterizations
Mel Blanc
Uncredited Voice Characterizations
Vocal Effects
Uncredited Vocal Effects
Narrator
Uncredited Narrator
Music
Milt Franklyn
Uncredited Music
Musical Direction
Uncredited Musical Director
Musical Score
Uncredited Musical Score
Piano Soloist
Uncredited Piano Soloist
Musical Lyrics for
Orchestration
Uncredited Orchestration
MPAA No.:
16469
Cinematography
Uncredited Cinematography
Production company(s)
Distributor
Release date(s):
Blue Ribbon Re-Release date(s):
Honors:
Running time
Color process
Language
Preceded by
All Fowled Up
Followed by
Lighthouse Mouse
External links
[Source]

Stork Naked is a 1955 Merrie Melodies cartoon directed by Friz Freleng, and starring Daffy Duck and features The Drunken Stork.
The title is a play on the phrase "stark naked."
The Drunk Stork is delivering babies, and at every stop he celebrates with a drink with the parents. Meanwhile at Daffy's house, his wife Daphne is knitting a tiny sweater. He gets angry and vows to give the stork a reception he won't forget. He sets up anti-aircraft guns on the roof, bear traps in the bushes, a trampoline in the fireplace, a guillotine in the doorway, and alligators in the basement. The stork tries to deliver him an egg, and somehow evades all of the traps as Daffy falls into them. Legs pop out of the egg, so the stork lets it wander into Daffy's house and he leaves. When the egg hatches, it looks just like the baby stork, so Daffy flies it back to him, happy to finally give him a dose of his own medicine.
Usage in compilations
Edit
This cartoon was included in The Bugs Bunny Mother's Day Special.
Availability
Edit
VHS - Daffy Duck: Tales from the Duckside
Laserdisc - Daffy Duck's Screen Classics: Duck Victory
DVD - Looney Tunes Super Stars' Daffy Duck: Frustrated Fowl (cropped for widescreen)
Lobby CardsEdit
ScreencapsEdit
The stork's first stop is the apartment of Mr. & Mrs. Pierce. This is a reference to longtime Termite Terrace veteran writer Tedd Pierce.
Unlike most cartoons featuring the drunk stork, the stork starts out sober at first, but quickly becomes inebriated after celebrating with the parents after each delivery.
v - e - d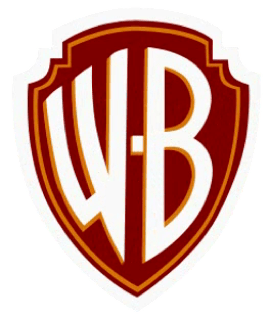 Media
Shorts (1929-1939):
Shorts (1940-1949):
Shorts (1950-1959):
Shorts (1960-1969):

Ad blocker interference detected!
Wikia is a free-to-use site that makes money from advertising. We have a modified experience for viewers using ad blockers

Wikia is not accessible if you've made further modifications. Remove the custom ad blocker rule(s) and the page will load as expected.