Tasmanian Devil
Background information
Feature films
See below
Short films
See below
Television programs
See below
Video games
See below
Park attractions
Portrayed by
Portrayed by
Animators
Voice
Mel Blanc
Jeff Bergman
Noel Blanc
Maurice LaMarche
Greg Burson


Jim Cummings
Dee Bradley Baker
Frank Welker
Ian James Corlett
Brendan Fraser
Joe Alaskey
Kevin Shinick

Performance model
Designer
Inspiration
Honors and awards
Character information
Full name
Other names
Taz
Personality
Appearance
Occupation
Alignment
Neutral
Affiliations
Nationality
Birthday
Goal
Home
Relatives
Pets
Allies
Minions
Enemies
Likes
Dislikes
Powers and abilities
Possessions
Weapons
Fate
Quote
[Source]
The Tasmanian Devil, commonly referred to as Taz, is an animated cartoon character featured in the Warner Bros. Looney Tunes and Merrie Melodies series of cartoons. Though the character appeared in only five shorts before Warner Bros. Cartoons closed down in 1964, marketing and television appearances later propelled the character to new popularity in the 1990s.
Biography
Edit
Personality
Edit
Appearance
Edit
Powers ans abilities
Edit
Appearances
Edit
Later appearances
Edit
Relationships
Edit
v - e - d

Characters
Live-action:
Animated:
v - e - d

Music
Theme Song | Fly Like an Eagle | The Winner | I Believe I Can Fly | Hit 'Em High (The Monstars' Anthem) | I Found My Smile Again | For You I Will | Upside Down ('Round-N-'Round) | Givin' U All That I've Got | Basketball Jones | I Turn to You | All of My Days | That's the Way (I Like It) | Buggin'
v - e - d

Tiny Toon Adventures Episodes
The Plucky Duck Show Episodes
Pinky, Elmyra & the Brain Episodes
v - e - d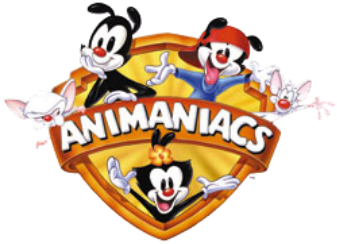 Pinky and the Brain Characters
Pinky, Elmyra & the Brain Characters
Pinky and the Brain Episodes
Pinky, Elmyra & the Brain Episodes
Template:Taz-Mania
Ad blocker interference detected!
Wikia is a free-to-use site that makes money from advertising. We have a modified experience for viewers using ad blockers

Wikia is not accessible if you've made further modifications. Remove the custom ad blocker rule(s) and the page will load as expected.