Title Card
The EGGcited Rooster
Notes:
Alternate/Working Title:
Series:
Merrie Melodies
Rings/Iris Center Colors:
Production No.:
1219
Reel No.:
Blue Ribbon No.:
Starring
Foghorn Leghorn, Henery Hawk and The Barnyard Dawg
Excerpted In:
Footage Reuse from:
Animation Reuse:
Home Video Releases:
Found in Streaming Devices:
Supervision
Uncredited Supervision
Direction:
Uncredited Direction:
Directed by
Robert McKimson
Uncredited Director
Written and Directed by
Uncredited Writer and Director
Co-Director
Uncredited Co-Director
Produced by
Eddie Selzer (uncredited)
Uncredited Producer
Executive Producer
Uncredited Executive Producer
Produced and Directed by
Uncredited Producer and Director
Written, Produced and Directed by
Uncredited Writer, Producer and Director
Screenplay by
Uncredited Screenplay by
Story
Tedd Pierce
Uncredited Story
Based on
Written by
Uncredited Writer
Edited by
Uncredited Editors
Supervising Animators
Uncredited Supervising Animators
Animation
Rod Scribner
Phil DeLara
Charles McKimson
Herman Cohen
Uncredited Animators
Assistant Animation
Uncredited Assistant Animation
Camera operator
Uncredited Camera operator
Designs
Uncredited Designs
Character Designs
Uncredited Character Designs
Layouts and Designs
Uncredited Layouts and Designs
Layouts
Robert Givens
Uncredited Layouts
Layout Assisstants
Uncredited Layout Assisstants
Backgrounds
Richard H. Thomas
Uncredited Backgrounds
Layouts and Backgrounds
Uncredited Layouts and Backgrounds
Backgrounds and Layouts
Uncredited Backgrounds and Layouts
Effects Animation
Uncredited Effects Animator
Sound effects
Uncredited Sound effects
Film Editor
Treg Brown (uncredited)
Uncredited Film Editor
Voice Characterizations
Mel Blanc
Uncredited Voice Characterizations
Marian Richman
Vocal Effects
Uncredited Vocal Effects
Narrator
Uncredited Narrator
Music
Carl Stalling
Uncredited Music
Musical Direction
Uncredited Musical Director
Musical Score
Uncredited Musical Score
Piano Soloist
Uncredited Piano Soloist
Musical Lyrics for
Orchestration
Uncredited Orchestration
MPAA No.:
15243
Cinematography
Uncredited Cinematography
Production company(s)
Warner Bros. Cartoons
Vitaphone
Distributor
Warner Bros.
Release date(s):
October 4, 1952
Blue Ribbon Re-Release date(s):
Honors:
Running time
Color process
Technicolor
Language
English
Preceded by
Rabbit Seasoning
Followed by
Tree for Two
External links
[Source]

The EGGcited Rooster is a 1952 Looney Tunes short starring Foghorn Leghorn, Henery Hawk and Barnyard Dawg, and directed by Robert McKimson.
Foghorn is watching the eggs while his wife is out playing cards. Henery Hawk, disguised as an Indian drops by where Foggy is, and asks if someone can relieve him. Foggy is able to get Henery to eggsit for a while, but the little hawk soon becomes impatient. Foghorn gives him a "Hen grenade" which causes the dog in the barn to explode. The dog helps hawk to steal the eggs, and calls Foghorn wife. The egg then changes hands several times; Foghorn's wife comes along and beans him with her rolling pin. As the final injury, Henery scalps Foghorn with his little tomahawk.
Lobby CardsEdit
ScreencapsEdit
v - e - d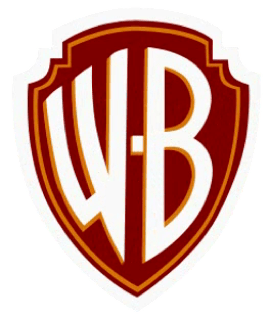 Media
Shorts (1929-1939):
Shorts (1940-1949):
Shorts (1950-1959):
Shorts (1960-1969):

Ad blocker interference detected!
Wikia is a free-to-use site that makes money from advertising. We have a modified experience for viewers using ad blockers

Wikia is not accessible if you've made further modifications. Remove the custom ad blocker rule(s) and the page will load as expected.