[[Image:|256px]]
The Flintstone Kids
Genre
Format
Created by
Directed by
Creative director
Starring
Voices of
Composer(s)
Opening theme
Number of seasons
Number of episodes
Production
Executive producer(s)
Producer(s)
Running time
Production company(s)
Distributor
Broadcast
Original channel
Picture format
Audio format
Original run
External links
[Source]
TBA
v - e - d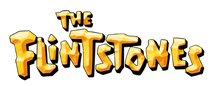 Episodes
The Flintstones Season 1:
The Flintstones Season 2:
The Flintstones Season 3:
The Flintstones Season 4:
The Flintstones Season 5:
The Flintstones Season 6:
v - e - d

ABC Afterschool Specials
Last of the Curlews | The Runaways | Cyrano | Great Comedy Concert
Live-action TV movies and specials
Jack and the Beanstalk | Hardcase | Shootout in a One-Dog Town | The Gathering | The Beasts Are on the Streets | Kiss Meets the Phantom of the Park | Legends of the Superheroes | Belle Starr | Deadline
The Greatest Adventure: Stories from the Bible and Timeless Tales from Hallmark
The Greatest Adventure: Stories from the Bible (The Creation / Noah's Ark / Joseph and His Brothers / Moses / Joshua and the Battle of Jericho / Samson and Delilah / David and Goliath / Jonah / Daniel and the Lions' Den / Queen Esther / The Nativity / The Miracles of Jesus / The Easter Story) | Timeless Tales from Hallmark
Cinematic Universe
S.C.O.O.B. | TBA | Untitled film
Ad blocker interference detected!
Wikia is a free-to-use site that makes money from advertising. We have a modified experience for viewers using ad blockers

Wikia is not accessible if you've made further modifications. Remove the custom ad blocker rule(s) and the page will load as expected.