[[Image:|256px]]
The Flintstones: The Rescue of Dino & Hoppy
Developers
Publishers
Directors
Producers
Designers
Designers
Programmers
Artists
Writers
Composers
Series
Engine
Platforms
Release Date
Genre
Models
Modes
Cabinet
Arcade system
CPU
Sound
Display
Ratings
[Source]

The Flintstones: The Rescue of Dino & Hoppy (フリントストーン Furintosutōn) is a 1991 platform video game developed by Taito for the Nintendo Entertainment System based on the animated series The Flintstones. Taito later released another Flintstones game for the NES titled The Flintstones: Surprise at Dinosaur Peak.
Gameplay
The gameplay is preceded by a short cutscene which sets the stage. A man from the 30th century named Dr. Butler kidnaps Fred's pet Dino and Barney's pet Hoppy. Fred's alien friend, The Great Gazoo, lost parts of his time machine due to Dr. Butler. As in the series, The Great Gazoo is only visible to Fred and to nobody else (a slight change from the series where Barney, Pebbles and Bamm-Bamm could also see him).
With each stage Fred completes, he earns back another piece of the time machine, and Gazoo welds together the pieces progressively. Throughout the stages, Fred runs into Wilma, Barney, Betty, as well as George Jetson in the future stage. Fred has to defeat a boss at each stage. At the end of the map, he gets the last piece and travels to the future, where he has to defeat Dr. Butler.[1]
Reception
GamePro praised the graphics, gameplay, and the abundance of levels, but criticized the music.[2]
References

This article or section is under construction/expansion. Please help us work on it.
v - e - d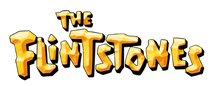 Episodes
The Flintstones Season 1:
The Flintstones Season 2:
The Flintstones Season 3:
The Flintstones Season 4:
The Flintstones Season 5:
The Flintstones Season 6:
v - e - d

ABC Afterschool Specials
Last of the Curlews | The Runaways | Cyrano | Great Comedy Concert
Live-action TV movies and specials
Jack and the Beanstalk | Hardcase | Shootout in a One-Dog Town | The Gathering | The Beasts Are on the Streets | Kiss Meets the Phantom of the Park | Legends of the Superheroes | Belle Starr | Deadline
The Greatest Adventure: Stories from the Bible and Timeless Tales from Hallmark
The Greatest Adventure: Stories from the Bible (The Creation / Noah's Ark / Joseph and His Brothers / Moses / Joshua and the Battle of Jericho / Samson and Delilah / David and Goliath / Jonah / Daniel and the Lions' Den / Queen Esther / The Nativity / The Miracles of Jesus / The Easter Story) | Timeless Tales from Hallmark
Cinematic Universe
S.C.O.O.B. | TBA | Untitled film