The Undertaker
Background information
Feature films
The Flintstones & WWE: Stone Age SmackDown!
Scooby-Doo! and WWE: Curse of the Speed Demon
Short films
Television programs
Video games
Park attractions
Portrayed by
Portrayed by
Animators
Voice
Himself
Performance model
Designer
Inspiration
Himself
Honors and awards
Character information
Full name
Mark William Calaway
Other names
Personality
Appearance
Occupation
Wrestler
Alignment
Good / Neutral
Affiliations
World Wrestling Entertainment (WWE)
Nationality
American-Texan
Prehistoric (in The Flintstones & WWE: Stone Age SmackDown!)
Birthday
Goal
Home
Relatives
Pets
Allies
Minions
Enemies
Likes
Dislikes
Powers and abilities
Possessions
Weapons
Fate
Quote
[Source]
The Undertaker (also known as Mark William Calaway) is a professional wrestler in the WWE. He appears in the Hanna-Barbera's direct-to-video films The Flintstones & WWE: Stone Age SmackDown! and Scooby-Doo! and WWE: Curse of the Speed Demon. He is voiced by Himself.
Biography
Edit
Personality
Edit
Appearance
Edit
Appearances
Edit
Animated productions
Edit
Characters dressed as The Undertaker
Edit
Relationships
Edit
v - e - d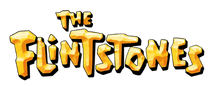 Episodes
The Flintstones Season 1:
The Flintstones Season 2:
The Flintstones Season 3:
The Flintstones Season 4:
The Flintstones Season 5:
The Flintstones Season 6:
v - e - d
Media
TV series:
Television films:
Direct-to-video films:
Theatrical films:
Video games:
Comic books:
Books:
Videography:
Soundtracks:
Characters
Main Characters:
Villains:
Other characters:
Film characters:
Ad blocker interference detected!
Wikia is a free-to-use site that makes money from advertising. We have a modified experience for viewers using ad blockers

Wikia is not accessible if you've made further modifications. Remove the custom ad blocker rule(s) and the page will load as expected.